We're proud to be supporting and working with several start-ups and growing UK charities to not only contribute towards their respective causes, but to use our digital platforms, connections and networking events to help raise awareness of their stories and develop an engaged audience who will become part of their ongoing efforts.

Below we highlight just some of the charities we're supporting - we encourage you to take the time to read their journeys and contribute towards these inspiring and emotive causes.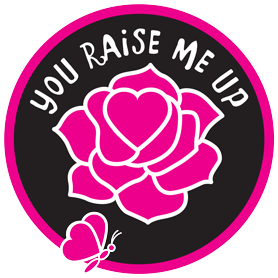 You raise me up charity
The 'You raise me up charity' was founded by the late Jane Brooks and her husband Fraser in June 2011. The charity's sole purpose is to raise funds to support families that have suffered the loss of a teenage child.
On 3rd May 2011 Fraser and Jane's beautiful daughter Megan Brooks collapsed and died suddenly. As parents of Megan they found themselves in desperate need of comfort from those that had experienced the same loss and to see how they had coped and got through such a terrible time.
The aim of the charity is to be able to provide compassion, support and simply to be able to say "we totally understand" rather than "we cannot imagine what you are going through".
The financial strains that a funeral can put on those left behind can be of real concern as no parent wants to feel like they are 'scrimping' on their child's send off. It is a real yet, sad fact that no parent should have to even consider saving and planning for the funeral of their child. Yet the cost of ensuring that you have the opportunity to give your child a beautiful and deserving service is something that no financial help, for a teenager of a certain age, is available for. The charity therefore aims to provide financial aid to help provide the funeral that child deserves.
If you are looking for support, please call our 24-hour helpline on 01323 482772.
To learn more about how you can help please visit our Fundraising Page
The National Golf Club Challenge - Supporting the On-Course Foundation
The National Golf Club Challenge works in partnership with On Course Foundation and has the charity's full backing. The aim of the National Golf Club Challenge is quite simple:
• To unite Golfers all over the UK to honor our fallen and help members of the Armed Forces injured in the line of duty.
• To collectively raise as much money as possible for On Course Foundation.
• Host a National Golf Club Competition for Golfers of all abilities to play in, giving them the opportunity to compete against other golfers at a national level – concluding in crowning the winning golf club as the National Golf Club Challenge Champions.
With our vast number of golf club partnerships and love for golf, this is a charity we had to get on board with and will continue to support over the coming months.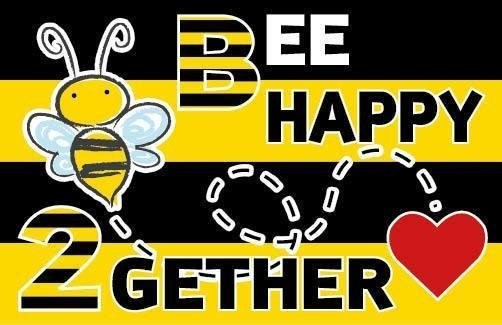 BeeHappy 2gether
Bee Happy 2gether has been founded by Marie Robson whose own daughter was seriously injured in the Manchester Terror attack in May 2017. Marie wanted to use her experience both professionally and personally to create a support network for young people affected by trauma and/or post-traumatic stress disorder.
After reading Marie's story on social media and her determination to provide post traumatic support for young people and families, we had to get involved. This is a situation that touched everyone throughout the Whole In 1 Golf office and we'll be working and networking with Marie to help build awareness and raise donations towards BeeHappy 2gether.
Hope Against Cancer Research
Hope Against Cancer is Leicestershire and Rutland's local cancer research charity. They fund cutting-edge research in their local area and have made clinical trials available to local people.
They work in partnership with local universities and hospitals to make sure that Leicestershire is a hub of expertise in cancer research and treatment. Since they were set up in 2003, they have funded over 60 research projects tackling many different forms of cancer.
As one of our proud corporate partners at Cosby Golf Club, Hope Against Cancer are making strides across Leicestershire, regularly attending networking events and utilising our digital platforms to further drive their brand awareness to raise money and help beat cancer!