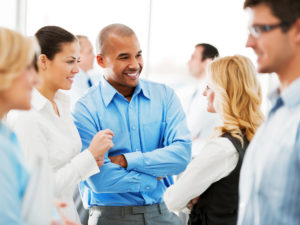 Your business has the unique opportunity to be introduced to all the members and visitors using state of the art technology, offering exposure before, during and after every game of golf at the venue, with additional involvement in high end networking opportunities with local businesses and key personnel through the club.

As a member of the Whole In 1 Golf Network, you will be invited to our corporate golf days where you and a guest will be able to play the stunning course and your business the opportunity to share contacts, referrals and form business partnerships with local and regional like-minded business owners, senior managers and decision makers, with the added bonus of complimentary golf.
It doesn't matter your ability on the golf course or even if you do not play golf at all. It is still a great opportunity to meet businesses either in your local area or nationally.
The 19th Club working in partnership with Whole In 1 Golf to bring you UK wide networking. Why not join 5000 other business owners, partners and key decision makers at networking golf events. With the opportunity pitch for new business and play golf at over 380+ course throughout the UK on rotation. With an average of 10 networking events a month.
Networking only packages start at £49.95 a month. For more information please contact hello@the19thclub.co.uk