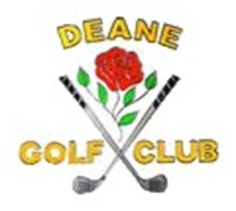 Deane Golf Club, along with all other golf clubs, have experienced lots of challenges, involving lots of changes being introduced ,due to the past 18 months of COVID lockdowns. However ,as a sport, we were one of the first to reopen, easing the pressure on the golf clubs.
There are plenty of changes we have had to make as a club to ensure the safety of staff, members and visitors. Some were fairly easy to introduce such as ensuring flagsticks could not be removed from the hole during play, no rakes left in or around bunkers. Other changes took a little more time to implement. The real challenges came about as a result of the changing situations.
Based in Bolton, Greater Manchester, the Tier systems and local restrictions in place over the past year ,has caused us to react quickly to put the correct practices in place ,particularly in regard to the Clubhouse and facilities within.(Moving tables to keep the required social distancing, restricting the numbers allowed in, table service only,etc.)
However there have been some surprising positives to come out of the Covid lockdowns etc. The first is the increase in membership and visitor numbers since the start of the season. We have seen a both a big increase in new members and an even bigger increase in visitor and society numbers on a weekly basis.
The second positive arising from the pandemic experience is that it has forced the club to embrace technology and move away from old habits .Introduction of cashless payments for competitions and visitor /society bookings. Score entry all done via app, membership booking system is fully on line. Membership communication is vastly improved with monthly newsletter ,updates, and website postings. The Club is keen to keep all members informed as much as possible.
Naturally the situation, as of today , is not perfect and makes it hard to plan ahead but we are hopeful ,that as summer is upon us and the vaccination programme continues at a pace ,then we will see a return to normality as a Club.
Deane Golf Club
www.deanegolfclub.com