Q1. Tell us about the Fazenda Group and the dining experience you offer?
Fazenda is what you would experience if a friend of yours from São Paulo was taking you out for dinner to the best place in town. When we started Fazenda back in 2010 we said to ourselves, "Let's make sure people enjoy a unique experience, the sort of thing South Americans enjoy; not a themed restaurant, but a restaurant that emulates our traditions. Let's create a restaurant that we are proud of and that we want to go to, because if we love it, then our guests will love it too."
Q2. Where are your restaurants in the UK?
We recently opened in Birmingham in November last year, making it 5 Fazendas now: Leeds, Liverpool, Manchester, Edinburgh and Birmingham, plus Picanha by Fazenda in Chester. Picanha is a smaller version of Fazenda, with a slightly smaller selection but the experience is still the same. The goal is to roll the Picanha brand out in smaller cities and satellite towns.

Q3. How often do you change your menus?
We change parts of the menu twice a year, such as the addition of new meats, salad bar dishes, drinks and wine lists, but the core of what we do doesn't change much. We know what our guests love and all we do is we try to improve it without altering the true essence of what we do.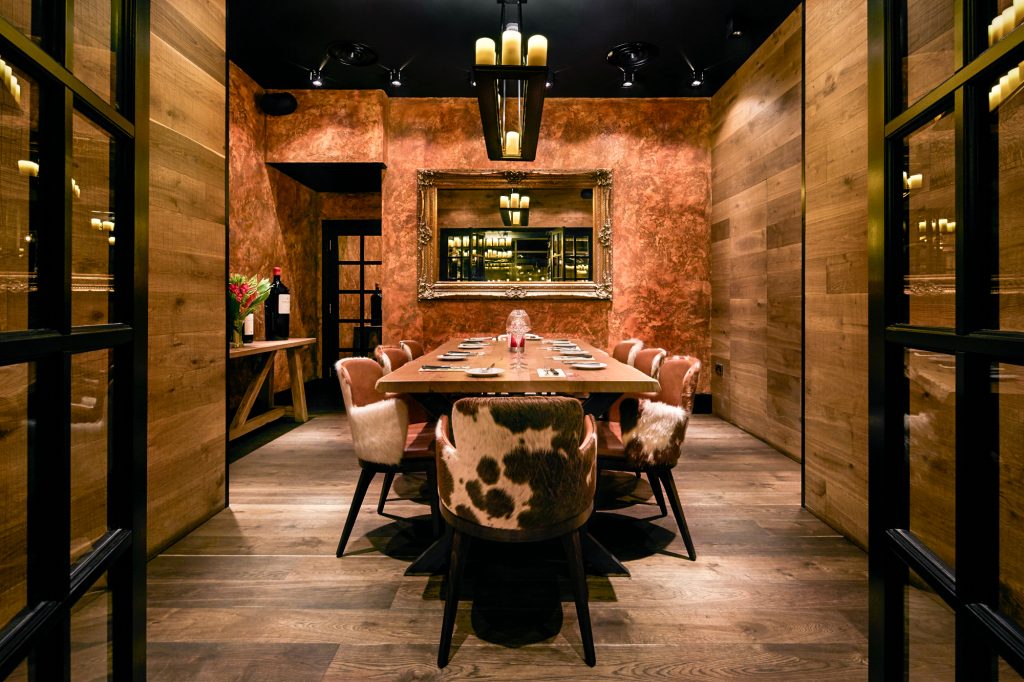 Q4. Can you tell me about your private dining areas?
We now have private dining rooms in all Fazendas because we believe that there are times that we all need our own space. These rooms were designed for our guests to enjoy on special occasions like business entertaining or birthdays, but still allowing you to feel part of the restaurant atmosphere. In some sites like Leeds, Liverpool and Birmingham we also have larger spaces for events, big groups or parties. These spaces work very well for us and there is quite a lot of demand for spaces like that. Corporate events are becoming more and more important nowadays to improve engagement, and these rooms have been great to give companies the opportunity to bring their teams or even clients and have a unique and tailored experience.
Q5. What does the future hold for Fazenda (either in Leeds or nationally)?
As a company our goal is to bring our experience to as many people as we possibly can because we believe it's a great experience that helps people feel special and be happier, so we aim to continue growing. However, we have always preferred to grow slowly, with sustainability. To have quality and consistency we need to have great people and people take time to understand our values, so we don't like rushing it. Our next steps are still to be decided, we are looking at sites in a number of cities, but we won't rush into anything at the moment until we know the market is right and the locations fit our brand.

Q6. Finally, what would you say to encourage people to dine who haven't visited before?
We are soft on our approach, we never tell people to come, we tell them to ask their friends who have been and follow their friend's advice. We trust that they will do the job for us.
For more information about Fazenda and where to find the restaurants please visit their website – https://fazenda.co.uk/
Leeds – 0113 400 1183
Liverpool – 0151 659 1183
Manchester – 0161 207 1183
Edinburgh – 0131 215 1234
Birmingham – 0121 728 5656