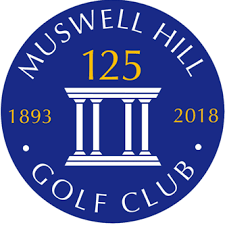 A general history and summary of the club and its offering:
Muswell Hill Golf Club was founded on 1 December 1893. An inaugural meeting confirmed membership for both men and women, making Muswell Hill one of the oldest ladies' golf clubs.
Initially there was a 12-hole course, which grew to 18 holes in 1905 and in 1931, a new clubhouse was built.
Over the years we have evolved to become North London's premier course, hosting regional and county events. Muswell Hill Golf Club is a Par 71 (Men) and Par 73 (Ladies) parkland course. It is a sufficiently challenging test for the very best golfer, but it can also offer a more forgiving experience to the less gifted majority.
Earning its reputation for being beautifully maintained, today, the course continues to be developed by the Greens staff.
We welcome visitors, societies, and function bookings all year round. Just five miles away from the City of London, Muswell Hill Golf Club is the perfect escape for any golfer.
General outline on the membership and information on the growth & focus on the ladies and junior sections?
There are a range of membership packages on offer at Muswell Hill Golf Club that cater to a wide range of requirements and playing abilities. Full playing members enjoy access to competitions and the chance to work on their handicap, whilst others can work towards gaining a handicap. We also have a flexible playing scheme for the occasional and fair-weather golfer.
Thanks to a comprehensive training programme devised by the Professionals along with a sizeable section of the membership volunteering their time, we have cultivated a thriving Juniors section in recent years that continues to grow from strength to strength. Juniors are encouraged to enter regular competitions and work towards attaining a full golf handicap.
For adult newcomers to the game, Muswell Hill Golf Club's Academy has been specially designed to offer a clear path of progression to full playing membership. As beginners they enjoy access to group sessions, one on one time with the Professionals, and access to the Course three times a week.
All members, playing and social, enjoy a-number of benefits when they join the Club.
What appealed to the club with the package and offering from Whole In 1 Golf?
The opportunity to offer a high-quality 3D flyover of the golf course, and the Smartphone App, both of which we believe will be especially appealing to visitors to the Club.
The screens in the Clubhouse, which will provide an additional medium of communication to our members, increasing visibility of timely news and events.
We also look forward to creating pertinent content for visitors via the Smartphone App and Buggy Computers, which will help us to market our Club to reach a wider audience.

What are you hoping to get out of the partnership and how does this tie in with your future goals?
We hope for increased awareness and visibility, and ultimately use of Muswell Hill Golf Club and hope to achieve this particularly via the corporate sponsorship and advertising element of the partnership. We also hope that the opportunities to provide additional communication channels to members and visitors alike will enhance their experience of their Club.